2017-04-02: Another Bonus Site ALL ANAL
NEW MEMBERSHIP BENEFIT -  Our 33rd site is a doozy! Made 100 percent  by an amateur dude who loves to fuck some of the hottest girls in porn AND some of the newest girls in porn who haven't even tried anal before. It's got fresh exclusive anal footage that you are gonna LOVE.   How do you get this site?  Just log in with your membership here. Your username and password will work on this new site too! Or just jump in from the bonus sites page! This site is a specialty site all about one thing only! It's well shot, well lit and well edited! Enjoy! Would love to hear your comments about it on the member's forum!  76 Brand new videos for you! If you like anal... we got you covered. Prepare to be piledrived! Now 33 sites and live shows 365 days a year! The best community in porn is only getting better...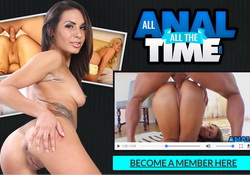 2017-03-26: New Video Added: LipsDick
Do you ever fantasize about Shandas lips wrapped around your cock?  She bought 3 pretty different colored lipsticks to try out on your cock  in this POV video. Shanda wants you to drop a hot load of cum in her mouth shes hungry for some cum! Cum colored lipsdick is the best for her lips she decided.  Thank you Member for the special request Shanda hopes you enjoy it. Check out the bloopers after also.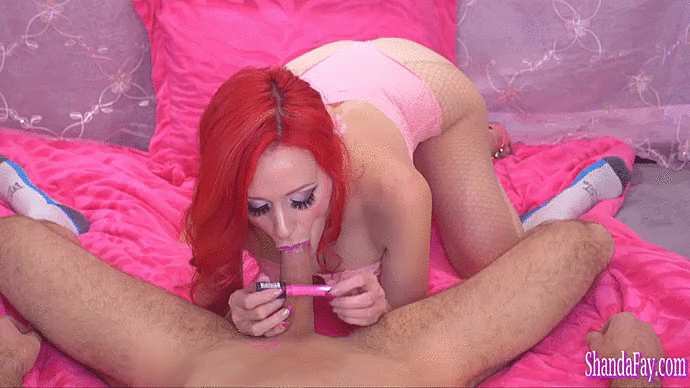 2017-03-14: New Gallery Added: Batgirls Room High Res Pictures
Here are the high resolution pictures for Batgirls room the Porn Series...a new installment is coming in April cosplay fans so stay tuned for more as Batgirls sexual experiences continue!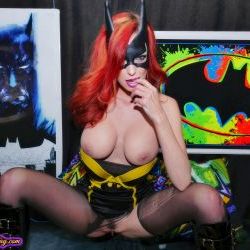 2017-03-14: New Gallery Added: Batgirls Room Pics
Here are some past high resolution photos from Batgirls room the video which you better have already watched and stroked to. Shanda loves playing in cosplay costumes for her fans.


2017-03-11: New Gallery Added: AVN & AEexpo Las Vegas
Vicky Vette was gracious to share these pictures shot in Vegas at the AVN and AEexpo shows in Vegas! Shanda had the best time ever and 2 nominations this year was a major honor for her! Seeing Vicky, the VNA girls meeting Members/fans and the red carpet where Shanda got to feel like a princess for the day....was all just so amazing maybe you will think about going down next year!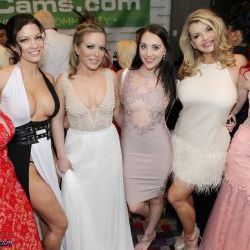 2017-03-11: New Gallery Added: AVN & AEexpo
Luckily Vicky Vette was gracious enough to share these pictures shot in Vegas at the AVN and AExpo in Las Vegas! Shanda had so much fun she loved it all! Seeing Vicky again meeting Members and the red carpet was definitely the best time! Check out the pics of everyone there are a bunch of different porn stars to see. ....maybe you will think about going next year 2018!


2017-02-23: New Video Added: AVN My Dress
Shanda went down to Vegas to the AVN awards show this past Jan 2017. With 2 nominations for Hottest MILF and Favorite Cam Girl Shanda was just very..... honored and happy to experience the AEExpo with Vicky Vette and some of the VNA girls along with some great Members that showed up from some of the VNA sites.....such a great time and not enough hours in Vegas to do it all! But Shanda didn't have a photographer down in Vegas and wanted to do a shoot in her pretty red carpet dress. A special Member sent her a very cool looking toy with many interesting features on it, which she saved for this video. Thank you Members when you send gifts she will always use them in a video to show her appreciation! Enjoy Shanda in her pretty gown she really felt like a princess and enjoy Shanda with her legs spread wide while she enjoys shoving a brand new big toy in her pussy!
Thank you for the gifts, my toy, the nominations and all the voting you guys did for a month everyday!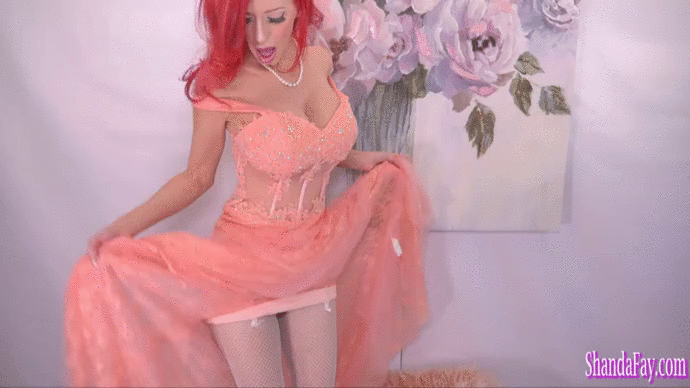 2017-01-10: New Video Added: Happy New Year Shanda Gets You Off
Its the start of another year and Shanda Fay is ready to take on the job of pleasing, teasing and getting you off all year round! To start off 2017 Shanda is stroking your your cock in her very own special way you have to see this new video! Make sure you stay tuned for BTS (behind the scenes) She will be adding this to most videos in the new year.
A  message from Shanda, Thank you Members for an amazing 2016 every year gets more exciting and better! I wish you all the best to cum for 2017 and I hope to see more of you all!
Love you Members...now go stoke it for me!

Shanda


2017-01-08: New Gallery Added: Merry Strap on Christmas
A little extra bonus for strap on fetish fans. Pictures of Shanda and her big toy she wears it like no other so bend over if you have been a naughty boy! Check out the whole video in the Pegging Collection.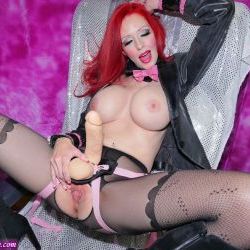 2017-01-07: New Gallery Added: Sexy Mermaid
Cosplayer Shanda is a sexy mermaid in these pics! Enjoy Members they are softcore but you can see the hardcore video in Shandas Anal Video Collection.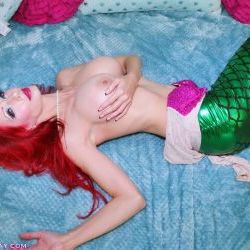 2016-12-22: New Video Added: Merry Strap On Christmas
It's a very Merry Strap on Christmas at sexy little Miss Shanda Fays house and your invited to watch the brand new video.  Shanda is all decorated up for the holiday season and she has a big strap on surprise for a very lucky man who has been good all year round well almost!!!! Are you in the kinky spirit of Christmas yet you will be watching Shanda tease you with her big toy and her pussy spread wide. No one straps it on like she does just ask the guy getting his ass banged by her!!!!
Members enjoy a nice holiday drink and Shandas gift to you. Check it out in the Pegging Video Collection.
Merry Christmas Members Shanda LOVES you ALL!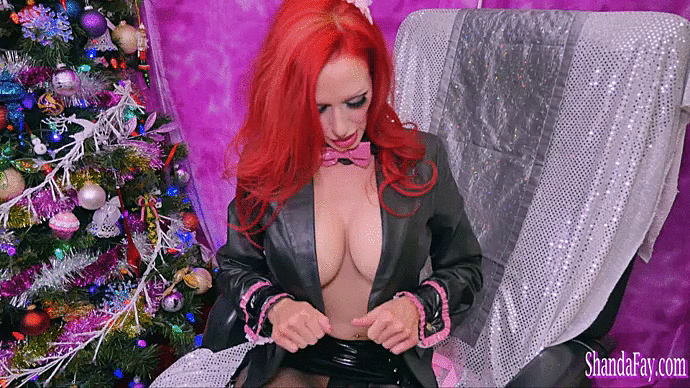 2016-12-19: You now get LaurenPhillips.com


Have you heard the news? You now get www.LaurenPhillips.com free with your membership here!  That makes 28 websites plus VNA Live and all the VNA Live Archives! Over 800,000  photos / 8,000 videos / 10,000 camshow archives! With more sites on the way! Merry Christmas from the VNA to you!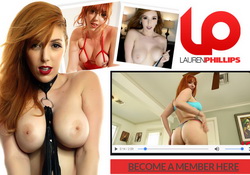 2016-12-13: New Video Added: BatGirls Ride...in the Dark of the Night
In the dark of the night Batgirl the Porn series returns in a brand new  installment to ShandaFay.com! On the side of the road she spots someone in need of a ride.  She is on her way home from a day of fighting bad guys and wants to relieve some stress. Maybe the the hitchhiker want's Batgirl to play with him too. Can you imagine Batgirl pulling up to you asking if you need a ride or maybe a blowjob! She knows how to tease him with her big boobs he knows he's so lucky right now! Batgirl is horny, hungry and wants to suck his hard cock and suck it dry of every drop of cum! She is need of some refueling after such a hard day of crime fighting!
Make sure you stay tuned for BTS and Bloopers shooting porn in the out doors can be hilarious and dangerous!
Members this video will be located in the Outdoor Video Collection.
Batgirl wishes everyone Happy Holidays and just wait for another NEW Batgirl to come in 2017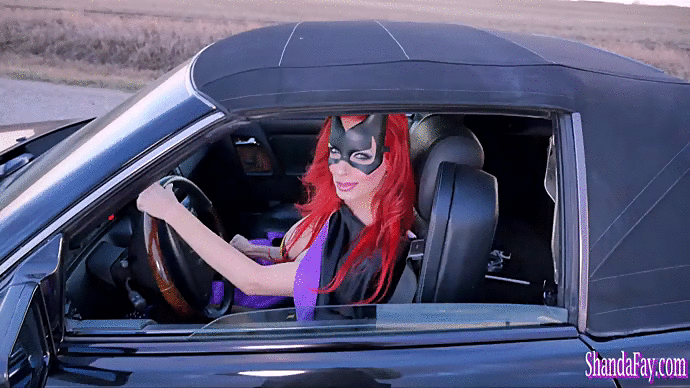 2016-11-24: New Video Added: Shanda is your Sexy Little Mermaid
Brand new video guys its a bit longer then usual so it may be a bit of a download for some!!! But its all worth it for you ASS lovers cause you know how much Shanda loves putting things up her juicy asshole! Of course she likes to do it in style so she is wearing a sexy costume......someone that Shanda gets called all the time now that her hair is red hot, the Little Mermaid Ariel. Make sure you stay tuned for bloopers and behind the scences shoot. Shanda also has so many of you wonderful dedicated fans that one of them named Howie wrote and sang a song for her!!! You can hear that also at the end playing in the background of the BTS stuff.
Shanda wants Howie to know how much she appreciates it and dedicates this video to him! We may have to use it in the website design coming soon in 2017...are you excited as much as Shanda?
Enjoy Shanda's ass Members and go watch it in the Anal Video Collection!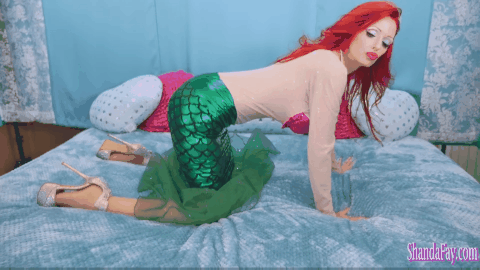 2016-10-31: New Video Added: Mistress Elvira
Happy Halloween Members! Guess who's dressed up in her best and ready to play? It's sexy Elvira Mistress of the Dark are you ready for some entertainment or is your Halloweenie ready! Elvira is showing off her new boobs for the 1st time in this brand new video. Check out all the cock sucking ball licking and fucking in this video located in the Sex Video Collection and stay tuned for some Bloopers!
Shanda wishes everyone a happy and safe Halloween!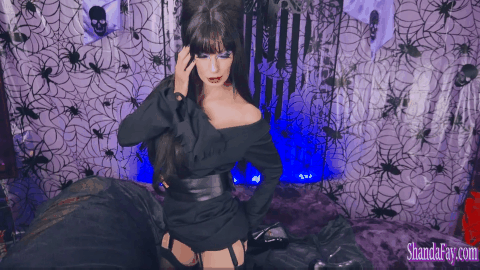 2016-10-16: KimberLeeLive.com is live


Our newest VNA site www.kimberleelive.com has launched and you get it free as a VNA member! Kimber is the baby of the VNA! She is 21, daring, adventurous and kinky! Check out her content and her weekly live shows on wednesday all included as part of your VNA package!




2016-10-14: New Gallery Added: Bye to my 34DDs
Some high res pics of Shandas last shoot before surgery! She has new boobies as of Aug23rd. Just an update the new boobs are doing great and Shanda is back to shooting and making great content for her lovers here on ShandaFay.com great things are coming soon stay tuned!!! This set is located in the Sexy Album!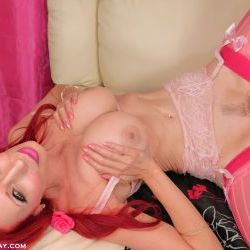 2016-09-21: New Video Added: Bye to Shandas 34 DDs
YAY finally Shanda is back with an update for her Members!
Its been a month since she went in for surgery to enhance her boobs just a bit more. Shanda wanted to thank her Members for hanging in with her during the recovery. Just wait for the 1st come back video when she shows you all first in a special video to come when she is healed up.
For now Shanda shot some videos prior going in so this video was dedicated to her 34 DD's and the last time you will see her playing with a cock inbetween them at the size! Enjoy her riding and squeezing her big bbobs around a hard cock....pretend its yours!
This video is located in the Blowjobs Handjobs Boobjobs Video Collection...so go stroke it!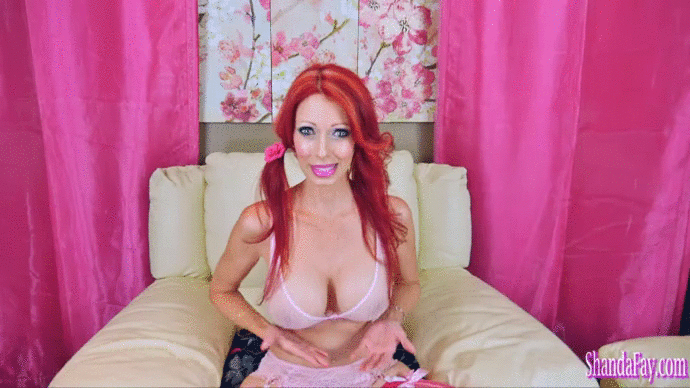 2016-08-11: New Video Added: Dirty on the Prairies
Shanda was storm chashing on the Great Prairies in this vid. She was blowing harder then any storm could.  She was seriously caught in a big storm just before it hit she got a mouth full of cum while she stuff her pussy. Members this vid was outside and it was very windy but Shanda wanted to shoot this so bare with the wind noise in the audio. Storm Chasers are gonna like this vid. Check it out in the Outdoor Video Collection.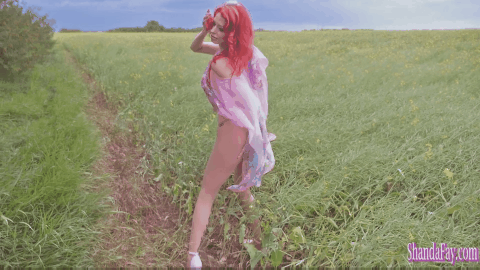 2016-08-08: New Gallery Added: AFter the car show high res pics
Heres some high res pics of Shanda in her sexy vintage dress. Shanda only does smoking for fetish vids so enjoy this rare occasion! The actual car show pics are coming when Shanda is back from holidays in 2 weeks.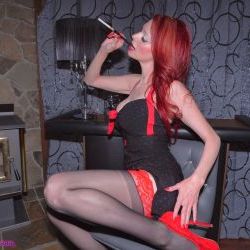 2016-08-08: New Gallery Added: After the car show Screencaps
Shanda thought you might like some screen caps of this video with her fuck machine. It was her hot rod for the night. make sure you see the video also.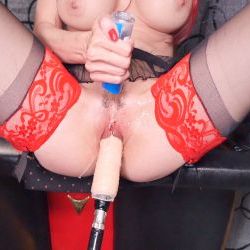 2016-08-06: New Gallery Added: Gold Rush Tribute
Shanda received a very pretty piece of gold jewelry so she decided this was the perfect time to do her Gold Rush Tribute to Parker and his Grandpa. One of Shandas fav shows! It was a hard year for the guys and she wanted to show her love and appreciation for the work they do! Keep up boys we love our gold!!! Make sure you also check out the video!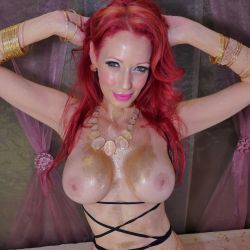 2016-08-05: Bonus Update Penny Pax Live
This week's update is over 100 Penny Pax videos and 5000 photos! Check it out! She just joined the VNA so now you get her member's area free as a member of my site! She will be doing camshows once a week for you as well! Just go to my member's area "bonus sites" and click through to her site! Let me know what you think!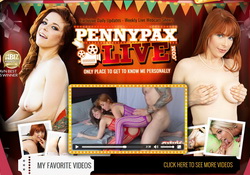 2016-07-28: New Video Added: Gold Rush Tribute
Shanda wanted to do a special video and dedicate it to those hard working men on the Gold Rush TV series. They lost a very special person over the last season and it touched her deeply! So in hopes Parker gets to this video one day and enjoy it Shanda is thinking of you! Put your glasses on boys......Shanda is all blinged in GOLD and her tight cute sexy little lingerie, her hair glows like its on fire! She's feeling sexier then ever and wet you have to see how much she came in this video get your cock ready! Make sure you stay tuned for Bloopers too at the end! Enjoy Members and to all your hard working Men Thank You for all your heart and soul put into some of the hardest jobs in the world, Shanda loves you!!!!
Members this video is located in the Experimenting and Candid Video Collection


2016-07-11: New Video Added: Dirty Romantic
Sexy lingerie and a little romance is what every girl wants but guys they just want a blow job! LOL So Shanda is here to make that request happen. She wanted to surprise you with a little romance tonight and make you feel special cause you work so hard you deserve to feel appreciated. All's you have to do is sit back and Shanda will take care of you POV style! Go give her your hot load of cum she wants it. WATCH the BTS at the end and bloopers!
Members this video is located in the Blowjobs Handjobs Boobjobs Video Collection.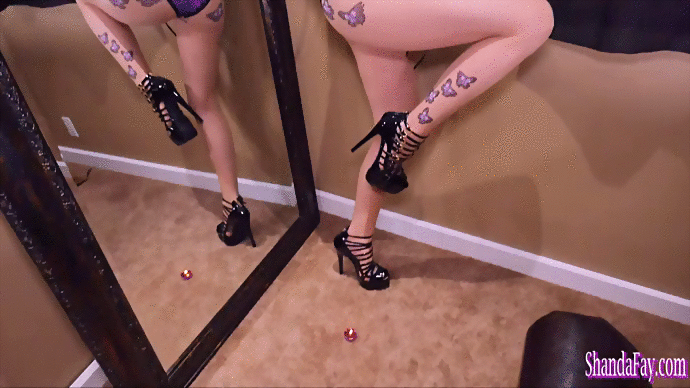 2016-06-26: New Video Added: After the Hot Rod show
You know what happens after Shanda has been around beautiful sexy powerful hot rods for a night, right?  Can you say wet, horny and fuckable! Well someone slipped Shanda his number so after the car show she decided to light a cigarette then give him a call and tell him how nice his ride was. They started flirting right away and Shanda was so wet she had to play with her pussy. Her fuck machine was her perfect hot rod. While still on the phone he got to listen to her wet pussy getting banged and stuffed so deep Shanda SQUIRTED lots like never ever before! This video is for those who enjoy smoking fetish and squirting fetishes. Make sure you watch the Behind the Scenes after the video. You can see her squirting from a different angle in black/white plus a couple bloopers. This is located in the Erotic Stories Video Collection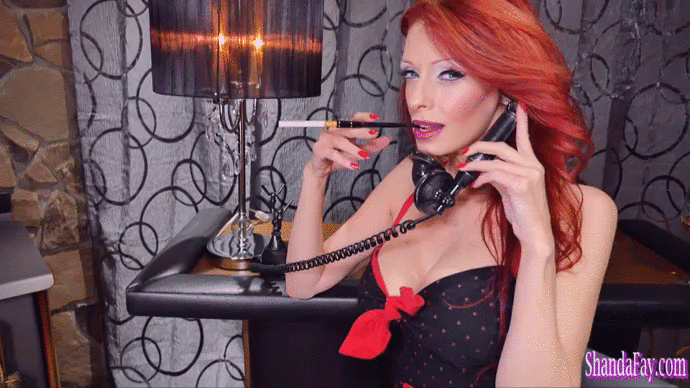 2016-06-25: Now you get Rebekah Dee too!


New Member Benefit! Happy to say RebekahDee.com is now a free bonus site in the VNA! Rebekah is a naughty British girl who does live shows with us here. She's is very popular in the camshow rooms (voted #1 in May and June). You now get her site 100% free with membership. Make sure you go meet her online and check out her free videos. Enter her site throught the front door using your VNA password or just jump to it from the Bonus Sites Page inside the members area! Enjoy!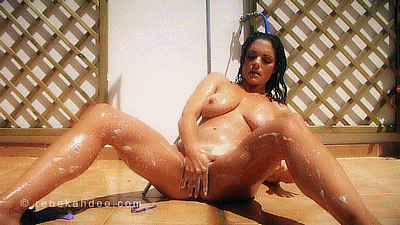 2016-06-05: New Video Added: Batgirls Room
Batgirl is back in another part to her growing Cosplay Porn series! This time she went to the comic expo in Calgary but her Members get to see what happened after the show in her bedroom. After being so horny walking around in such a sexy costume she had to take a fan home so he could please Batgirl and shove his hard cock in her ass. Watch the whole video Members there are a few shots with the newest GoPro Black and GH4. Parts of the Comic Expo will be posted on ShandaFays Utube very soon. Members go play with Batgirl and her juicy ass! This video is located in the Anal Video Collection.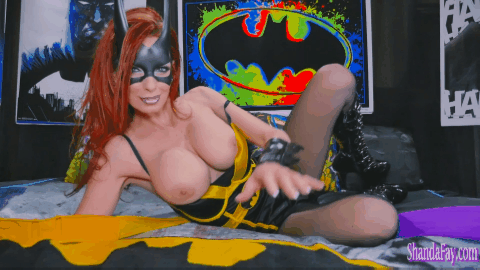 2016-05-18: New Gallery Added: FreeSpirit Pantyhose Gift
Shanda always appreciates her Members but when they send such pretty gifts she can't resist doing something special for that Member. Here is a set of pics in a very sexy pair a stockings and make sure you check out the video that goes with it "My Turn" Members this set is located in the Panties & Hose Album which needs to start getting filled up more!!!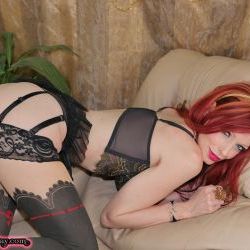 2016-05-09: New Video Added: Hired Strap On
Did you call for some strap on play? Shanda was hired in this video for all those craving for some kink. She knows exactly what he wants he hired the best in the business! Touching his most private areas is why he came to Shanda. Since he tipped her so well she gives him her best strap on toy that rubs his prostate so deep. When he cums he just can't stop exploding all over her. This video is for only the strap on lovers and can be found in the Pegging Video Collection.


2016-04-19: New Video Added: My Turn
A very sweet Member of Shandas that happens to be a lady, sent her a an exquisite and very classy pair of thigh high unique nylons. Shanda is extremely grateful to fans sending her gifts. So in return she wears this gift in this new update imagining her pussy is being licked by this Member. Shanda makes him lick her pussy and taste every drop of her sweet juices. Then she makes him stuff her pussy while still licking her clit and sucking off the cum dripping from her toy. Her fill in stunt cock explodes all over her pussy and she does something unexpected with his face....go see what happens, there's nothing like trying something once and shocking her Members.....here on ShandaFay.com! Thank You FreeSpirit!
This video is located in the Sex Video Collection.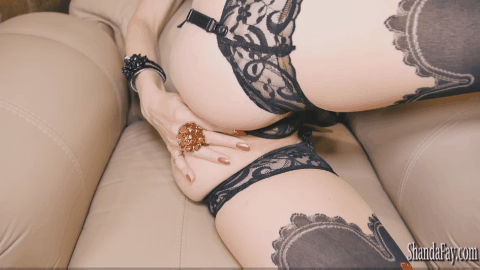 2016-04-12: New Gallery Added: Heathers Visit
Here are some hot pictures of Shandas twin Heather...wink wink! There was such a response from Members Heather will definitely be back for another sexy video! Enjoy these pictures its a large album of Heather in the shower sucking and fucking! This set is located in the Fetish Album.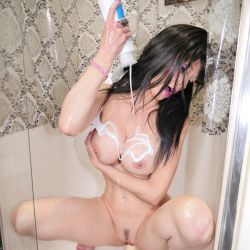 2016-03-27: 2016-03-27 New Video Added: Role Playing Heather's Visit


A special request from a special Member! Shanda has something a little different for you in the role playing fetish category! She is shaking things up abit with another side ....Shanda plays the role of her own secret twin.....the bad one! Her twin Heather is here for a visit. She gets caught using Nixs bathroom and she has barely any clothes on. She doesn't want Shandas boy toy to see her naked but the bad in her says she needs a cock its been a long day! She allows him to watch her use his shower. He starts filming with his camera phone so he can keep this for himself...watch what he got from Shandas twin.....a brand new series with more to come from Heather soon! This video is located in the Blowjob Handjobs Video Collection.

2016-03-14: New Gallery Added: Boobie Squeeze High Res Pictures
Shanda in high res pictures in this pretty blue and pink lingerie set that you can purchase from the site. Enjoy her being sexy for you and getting your cock ready for some boobie play. These pictures are located in the Panties & Hose Album.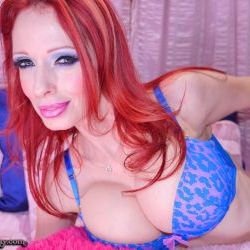 2016-03-13: New Gallery Added: Bobie Squeeze Screencaps
Cum squeeze in between Shandas boobies...you can imagine the fun your cock would have with her big boobs squeezing all your cum out...can't you? Go see the screencap picture set from the video Boobie Squeeze. This video is located in the Panties & Hose Album which Shanda will be filling up this gallery with lot's more pantyhose fetish content to cum soon!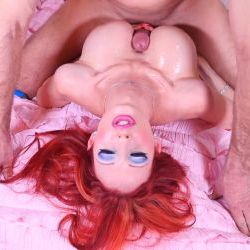 2016-03-09: You Now Get RubberDoll.net!


News flash! The VNA just grew again! Site #24 and #25 were just added! You now get www.rubberdoll.net and her sister site www.shinysluts.com included in your membership here! Just go to the bonus sites page in the members area, click once on her site and you are in! No remembering usernames and passwords, just lots of porn! Check out Rubber Doll as she embarks on her many kinky adventures in latex, anywhere from classy latex dresses, spanking dresses, to strapons and toys, to full on heavy rubber and everything in between! She has lots of pervy playmates drop by as well. If you were ever curious about what goes on behind the doors of some of the world's kinkiest fetish clubs, then step inside and welcome to herworld.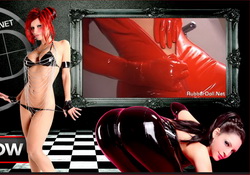 2016-03-05: New Video Added: Happy Endings Anal Massage


It's time for some Happy Endings with Shanda again! In this installment to her massage videos series its finally her turn to get some special treatment. She has had a very long day servicing and pleasing her customers at the parlour. She takes a quick nap only to discover that her customer has arrived early and has started the treatment on her ass. He lubes it up and gives her a nice massage making Shanda really relax for whats about to come. She allows the new customer to slide in between her ass cheeks lubing up her ass and pussy even more with his cock. He slowly slides in to her pussy while feeling her ass. It looks to good not to try that juicy butt hole so he does but she insists he pay extra for that! It feels so good for Shanda she gives in its been a long day and someone is making her feel good for a change. She lets him take turn in both holes.......it's dirty go check it out in the Anal Video Collection.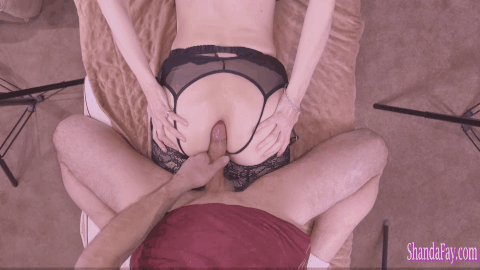 2016-02-24: New Video Added: Stuff it and Suck


Its play time Members! Pull out your cock for Shanda she will take extra care of those needs. A very lucky cock gets to have her mouth wrapped around it deep throating every inch of him. She does some serious pussy stuffing that makes her drip her juices all down her tight little ass. You wish you could just lick it all up while she enjoys a cock down her throat.  Enjoy yourself with this video located in the Sex Video Collection.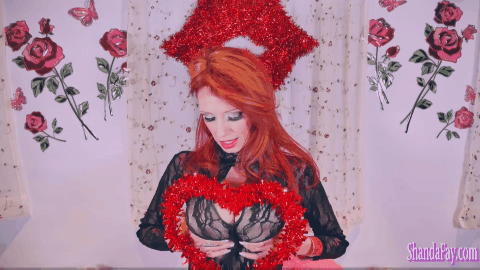 2016-02-08: New Video Added: Boobie Squeeze 34DD
Its time for some boobie fun with Shandas 34DDs! Let her lube you up for some boobie cock squeezing fun! She has on something very pretty for you Members too! Enjoy her sensual dirty talking as she squeezes some cum out of this lucky cameramans cock! This video is located in the Blowjobs Handjobs Boobjobs Video Collection.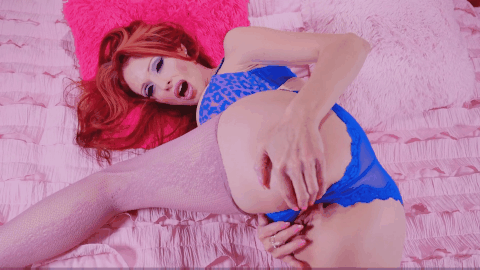 2016-01-31: Another Bonus Site For You!
Good news for all the Milf / Cougar lovers in the VNA! We added another bonus site for you, for a grand total of 23 spankable sites! Your username and password work on www.SexMyWife.com starting right now!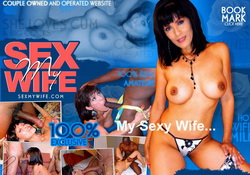 Or you can access it from the BONUS SITES page in the members area- No user/pass required. Enjoy! Let us know what you think about it on the members forum!


2016-01-24: New Video Added: Nexus Pump Play
Girls have toys and boys should too! Shanda starts off 2016 with her adventure in exploring new toys for sex! She gives the cameraman an experience he will dream about forever. The Nexus and a penis pump together what a lucky guy! Shanda knows exactly what to pump up and what to fill up...check out her filthy skills! Members this video is located in the Pegging Video Collection.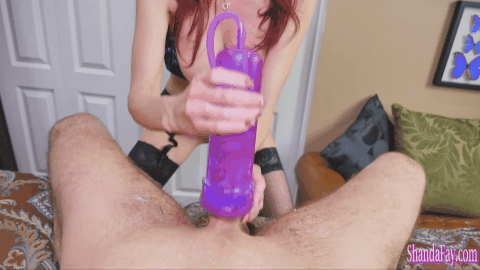 2016-01-12: New Video Added: 2016 Year of the Machines
Its here 2016 and Shanda has dedicated this year of the machines!! Since she uses them for everything she is ringing in the New Year by getting her pussy stuffed hard by a fuck machine for your stroking pleasure! We would also like to thank all the Members for a great 2015 together your support and comments to Shanda has been more then ever and she is so grateful for you all!!! All of us here at ShandaFay.com wish you all the best to CUM in 2016!!!! Keep it hard and stroking for Shanda! Love my Members!!! kisses Shanda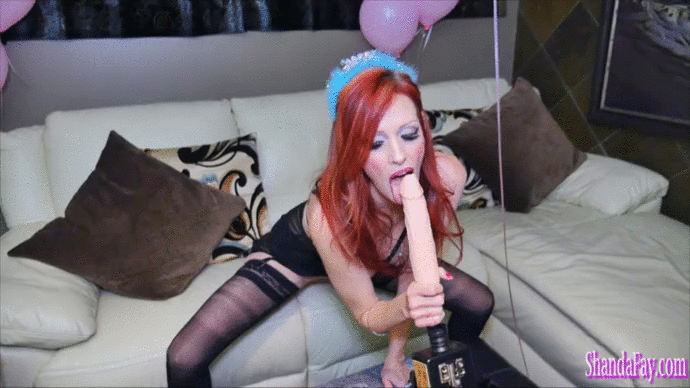 2015-12-30: New Video Added: Dirty Decor Merry Chirstmas Members 2015
Shanda hopes her Members had a great Christmas! This is her little xmas video for you specially made almost all by herself! She wanted to do something fun and different so watch her in fast forward as she teases you while decorating her Christmas tree. What took her an hour to do you will see in just a couple minutes...its very funny... chipmunk! Boobs are included too! Then after the decorating is done she starts getting tipsy on wine and we all know when Shanda has a drink watch out!!! She got dirty decorating with a pretty glass toy right up in her ass....Merry Christmas Happy New Year enjoy the video! Thank you Members!


2015-12-21: Site #22 Added to VNA Roster!
Just wanna be sure you all know that you now get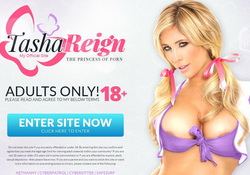 and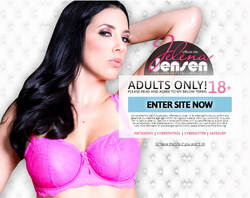 TashaReign.com and JelenaJensen.com
included as part of your membership to my site! We now boast over 6000 videos and over 600,000 photos between us, along with the free daily live shows and over 8000 camshow archives! Your single user/pass works everywhere! PS they are both doing weekly live shows - hardcore too! Yep one site is all you need!


2015-12-20: New Video Added: Stroking Instructions 3
Happy Holidays Members!!! Do you need a lesson on how to stroke your cock?...Shanda is the girl to teach you all the right moves! Sit back and enjoy like it's your cock and she's right there to masturbate for you up close and very personal. This video is located in the Blowjobs Handjobs Boobjobs Video Collection.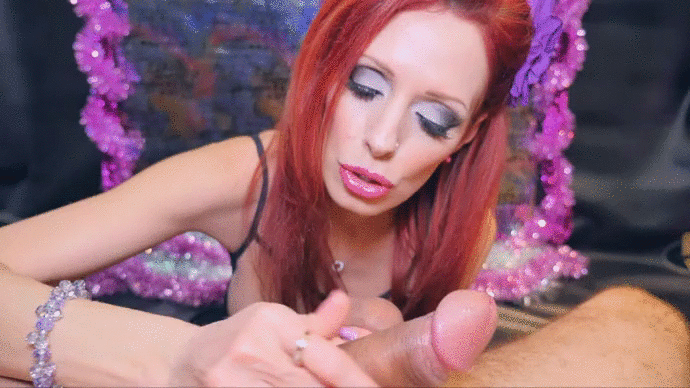 2015-12-12: New Gallery Added: Taboo Show 2015
Shanda Fay at the Calgary Taboo Naughty but nice Sex Show. Here are some pics just behind the scenes and with some fans at Shandas booth. She was kindly asked to be in with SweetVibes.ca the owner was amazing so make sure you check out the site and order a new toy. Shanda was also lucky enough to grab a few pics with sexy Nikki Benz and Holli Pockets! She also had her boobs airbrushed in body paint! Please enjoy the 3 day recap of pics in the Outdoor Album.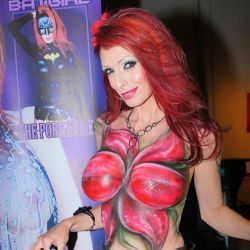 2015-12-07: New Gallery Added: Screencaps Jessica Rabbit
Also added are some screen caps from the Jessica Rabbit video...some extra dirty pics for you Members. Check out her big purple toy she shoves as deep as she can in her horny pussy! These are also in the Fetish Album.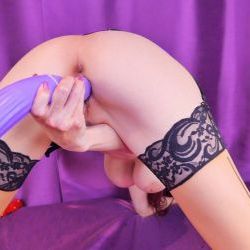 2015-12-06: New Gallery Added: Shanda Fay as Jessica Rabbit
Here are some pictures from the Jessica Rabbit shoot. Shanda is sexy and divine in this cosplay costume! Check out this pretty set in the Fetish Album Members!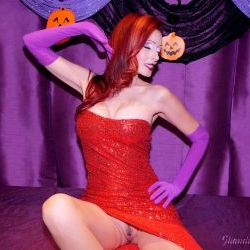 2015-11-23: New Video Added: Shanda Fay as dirty Jessica Rabbit
Jessica Rabbit like you've never seen done before only here on ShandaFay.com can you see her in full cosplay again! Shanda puts on a good tease with her big red luscious lips, pretty eyes, big boobies and her juicy round butt stuffed in her hot tight red sparkly dress. Cum check out what she did when she took off the dress and pulled out the biggest toy she ever played with. If you ever thought you saw her wet before wait till you see the end of this video.....omg soaked! This video is located in the Experimenting and Candid Video Collection pictures for this set are coming soon too!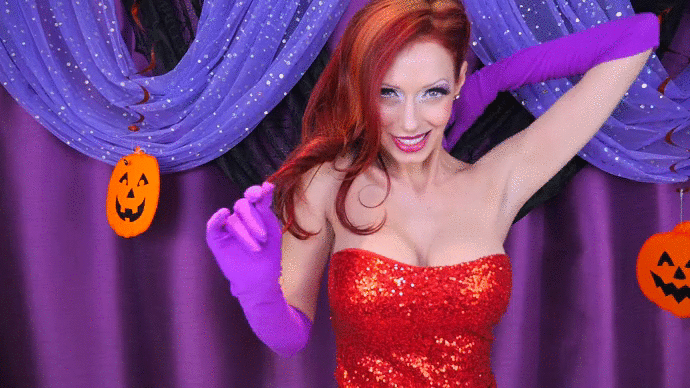 2015-11-06: New Gallery Added: BatGirl Explores
BatGirl the Porn Series continues in this outdoor shoot! Shanda is dressed in her sexy cosplay airbrushed body paint and she is out in public. Many people saw BatGirl exposed but nobody complained, people even came closer to have a better look and take their own pics as she was posing. Go check out this sexy set in the Outdoors Album and make sure you see the video too!