2014-12-14: New Gallery Added: Shanda Fay & Monica Milf in the Rockies
Check out this set of new pictures of these two sexy ladies together in the Rockies. Shanda and Monica get heated up in the freezing cold with a strap on Shanda's favorite toy! Enjoy the beautiful ladies together getting each other off on top of a mountain! Maybe some Canadian hiker is gonna get the show of his life...you never know who could be watching!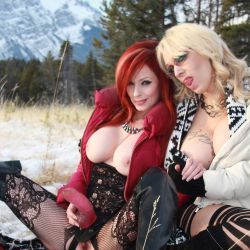 2014-12-04: New Video Added: Shanda Fay & Monica Milf in the Canadian Rockies
Here it is Members the 1st video of Shanda Fay and http://www.MonicaMilf.com together in the Canadian Rockies! After some sight seeing they were ready to show you some of their sights! The ladies were pretty daring, it was freezing but they decided to warm each other up on top of a mountain. Starting with a taste of each others pussy things really got heated up...ask the 2 cameramen! They were both so horny, Shanda strapped on a big cock and fucked Monica till she came...twice in the Rockies! Members the video is in the Outdoor Adventures Video Collection. Make sure you watch the Behind The Scenes after the good stuff..this is the funny stuff so enjoy it too!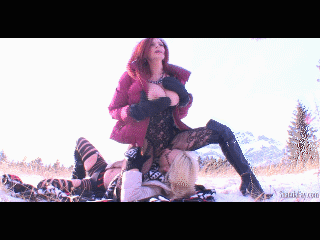 2014-12-02: New Video Added: DP'd Panty Stuffing
Members check out this new video in Shandas Anal Video Collection. if you like something different, something sexy, something very dirty this videos is for you! Shanda gets it so good in her pussy and asshole! She gets treated to some licking, fucking and being stuffed by a pair of panties and a hard cock! A DP like no other...your cock will enjoy this vid!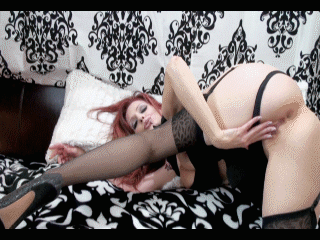 2014-11-26: Congratulations to ME!
And you For supporting me because for the first time ever I was nominated by AVN for "BEST SOLO GIRL WEBSITE!" This little Canadian pegger couldn't be any happier or prouder! Thank you so much for all the members who support us girls! We couldn't do it without you! Wish me luck on Jan 24th!



2014-11-25: New Video Added: Shanda Fay Soldier Salute
Shanda Fay shows some love and support for the Military in this new video! She wants to test out the soldiers equipment and give it a full inspection with her tongue and pussy! Go check it out in the Sex Video Collection.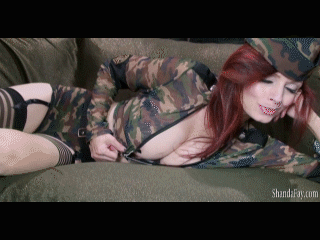 2014-11-18: New Gallery Added: BatGirl
BatGirl high res pics a new series of Shanda Fay! Sexy and dirty like you have never seen before! Shandas body has been airbrushed to make her BatGirl suit super tight and sexy go check it out in the Fetish Album!


2014-11-18: New Gallery Added: BatGirl ScreenCaps
BatGirl a new series of Shanda Fay! Here are some screen caps sexy and dirty like you have never seen before! Shandas body has been airbrushed to make her BatGirl suit super tight and sexy go check it out in the Fetish Album!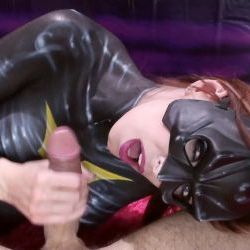 2014-11-11: New Gallery Added: ShandaFay in Candy
Shanda Fay is wearing some candy pasties and a candy thong. It was supposed to be a candy eating shoot but somehow Shanda decided she wanted a big dick in her ass...so that's what your gonna see in this picture set located in the Fetish Album go check out how much Shanda likes cock up her ass!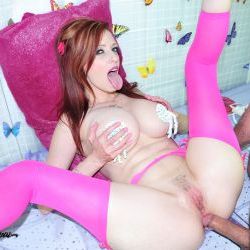 2014-11-03: New Video Added: Batgirl Gets Dirty
Members Shanda Fay dressed up this Halloween 2014 in the hottest costume yet! As Batgirl she was all airbrushed on her body to make it look like it was latex and was wearing a pair of cute comic con panties! After pictures were taken Batgirl was warmed up and ready to get dirty. She pulled down the camera mans pants and started sucking on his big cock. Taking every inch down her throat as her eyes watched him through the mask, she knew he was enjoying every sec of her mouth being wrapped around him. Batgirl took it even further and started playing with his ass...pegging fans your gonna enjoy this video! Go check out what happened in the Pegging Video Collection.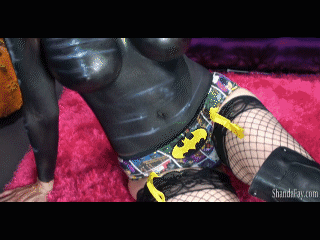 2014-10-27: New Gallery Added: Shanda Fay in Hockey Gear
Shanda Fay is geared up for hockey season. She is wearing all the hockey equipment in her own sexy way and rubbing her long hard hockey stick! This is a soft core set but the video is all hardcore action! Check out both if you like your girl in hockey gear! This set is in the Fetish Album Members!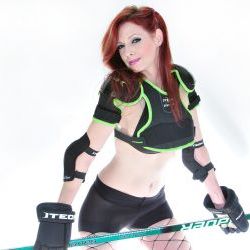 2014-10-15: New Video Added: Shanda Fay's Stick Handling
Its that time of year again 2014-2015 Hockey Season! Shanda Fay is so excited she is in her hockey equipment and is ready for some action. After a long shoot of taking pictures for the site she decides after all the rubbing of her hockey stick between her legs she wants a real stick to play with. She grabs the cameramans cock and stuffs it in her mouth. Taking every inch and wrapping her tongue around his hard stiff cock till he explodes a load in her mouth. Members enjoy this exclusive video in the Blowjobs Handjobs Boobjobs Video Collection!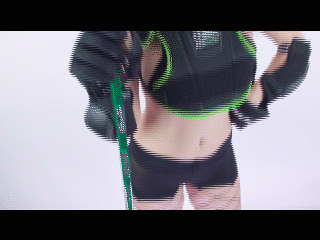 2014-10-02: New Video Added: Shanda Fay as a Sex Surrogate
Shanda Fay plays the role of a sex surrogate in this new video. She has more then enough experience helping out gentlemen in need of getting a hard on or playing out a fantasy! Shanda trys a new therapy on this patient. With his full consent to try anything...she puts on a strap on and breaks all his inhibitions! This video is for the strap on pegging fans....enjoy in the Pegging Video Collection


2014-10-01: New Gallery Added: ShandaFay Glass of Wine
Here is a picture set of Shanda Fay to go with the last video of her as she has a glass of wine. There are some great shots of her penetrating her pussy and ass. You can see how much she enjoys getting stuffed in both holes in the Fetish Album....go play!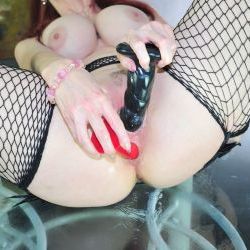 2014-09-21: New Video Added: Shanda Fay After a Glass of Wine
Forget the vodka as s panty remover....Give Shanda Fay a drink of wine and watch out! She gets a little crazy and adventurous on a glass table...bet u can't imagine what she does on it! Your just gonna have to go grab yourself a drink of wine too and watch the video unravel! This video is located in Shandas Anal Video Collection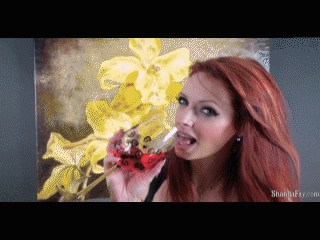 2014-09-14: New Video Added: Shanda Fay's Stroking Instructions Chapter 2
Here is Shanda Fay giving you instructions again on how you can make your private stroking sessions more fun. With her very dirty talking some lube and extra props she gives her camera man something very memorable! Go see this video in the Blowjobs Handjobs Boobjobs Video Collection....and please enjoy!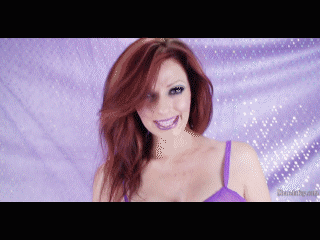 2014-09-08: New Video Added: Surprise ShandaFay
Shanda Fay is in her gazebo outside and do some erotic reading research. She goes into the house and comes to find a big surprise for her hiding under her table. Go check out the surprise in the Erotic Stories Video Collection!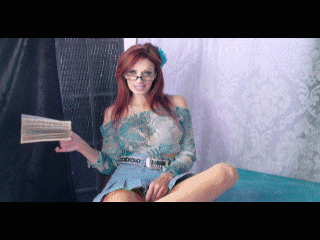 2014-09-01: New Video Added: Dress Up
Shanda Fay in this brand new video is all alone and doing something entirely different for her Members! She has to get ready to go out with some friends but before that she decides why not... grab the video camera and make a private and personal video of her own. Shanda is trying on a few different slutty outfit and she wants your opinion. With no cameraman she can really open up to flirting and turning you on! But Shanda Fay is getting hotter..wetter and something must be done about it. She slides her fingers along her juicy pussy and slips them in and out of her needy little hole. She wants you to stretch her pussy so her big fat toy plays the stunt cock today. She gives you a nice close up of her masturbating with your big cock....go watch Members this video will be located in the Experimenting and Candid Video Collection!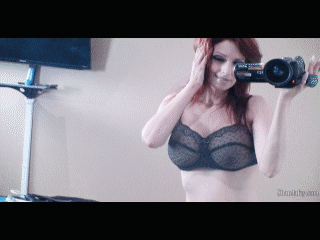 2014-08-24: New Video Added: For Hire Part2 Shaved and Pegged
Shanda Fay wants ALL her NEWER Member's to know she has a wide variety of videos available for your stroking use! With 6 different video categories you will find something for your pleasure. This brand new video in particular is for her kinky fetish fans of the Taboo Art of pegging but in a way that she does it like no other girl on the web! Shanda is role playing in this new series called "For Hire" where she plays the part of an escort who is called in to take care of her clients needs and desires! This client wants her to do something extra special for him. He better have enough money for what he's asking her to do to him....to be shaved and pegged by Shanda Fay! Available in The Pegging Video Collection!


2014-08-23: New Gallery Added: Backyard Lingerie
Shanda Fay waters her garden in her backyard in pretty lingerie. She knows at any moment one of her neighbours could come out at and catch her exposing herself to the cameraman. She is careful but so turned on by the hot weather and the cool water splashing on her body. Go check out this soft core set in the Outside Album but make sure you watch the hardcore video...Shanda gets fucked good. She did have a little audience ..the Police helicopter was circling around and 1 of her neighbours did come out but the camera had to be put away quickly.....their dog was barking crazy at the cameraman!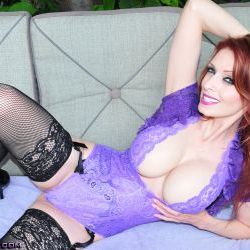 2014-08-11: New Video Added: Shanda fay in Back Yard Fuck
Shanda Fay is in her back yard watering her garden to keep it looking pretty! She is wearing something very risque and being very naughty taking a risk her neighbours just might see. She plays with her wet pussy for you but then grabs the camera man. She wants some cock and she is ready to suck it and fuck it in her back yard! This video is located in the Outdoor Adventures Video Collection.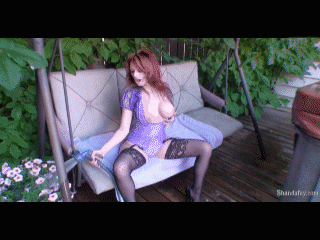 2014-08-02: New Video Added: Phone Sex with Shanda Fay
Members have said that one of Shanda Fays best assets is her voice. In this brand new video she discusses etiquette for phone sex. She made another version viewable for the public on her UTube page that will be available in the next week. Shanda Fay will go in more depth about it there. But in this video she gets to dirty chatting right away and her fingers can't help but find their way deep inside her pussy. She keeps her caller hard and ready to explode for her but Shanda Fay wants more so she shoves a big toy in her ass. Members make sure you TURN the volume UP or DOWN and be ready for a very loud dirty video cause she screams at the end! This video will be located in the Experimenting and Candid Video Collection so please enjoy!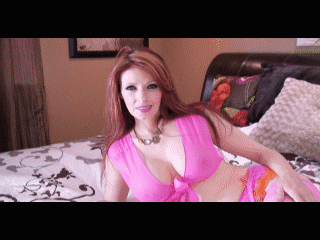 2014-07-24: New Video Added: Shandas Extra Service
Shanda Fay has a well known uniform on and she is playing a filthy waitress in this video. She brought home a customer to service him in an extra special way. Sucking his cock and making him feel so good she wants his hot load for her tip tonight! This video is locate in the Blowjobs Handjobs Boobjobs Video Collection go check it out soon not sure how long it will be available online!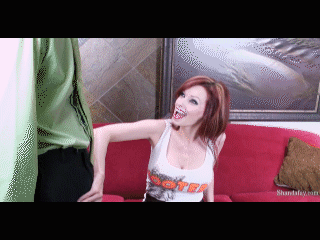 2014-07-13: New Video Added: Happy Ending One of a Kind
Shanda is at Happy Endings giving herself a massage in the chair before her next client comes. When all of sudden she is completely caught by surprise with someone walking right in. Its not the client she is waiting for but decides since he was referred by a good customer she can squeeze him for some of Shandafays special attentive treatment! After chatting with this guy she can tell just exactly what kind of massage he is looking for, something different and memorable. She pulls out her internal massage toy and bends him over for a sweet happy ending pegging! This video is located in the Pegging Video Collection...so go enjoy yourself as Shandafay turns you on.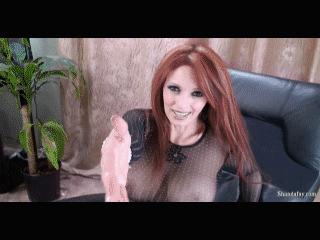 2014-07-07: New Video Added: Shandas Feet and Ass
ShandaFay brings a variety to her videos. Sex is to be explored and fun! In this new video she fulfills a request from a Member that asked her to show her pretty feet and toes while getting fucked in her ass! She has on a pair of sexy and very high heels on, along with a pair of sheer stockings as requested. She strokes and sucks the cameramans hard cock with her feet and mouth, turning on the feet lovers. Then she gets him to suck on her little toes while he fucks her mouth. Shanda is very ticklish but she enjoys the feeling, its such a different sensation she describes! He fucks her deep and bareback in her and shoots his cum inside her asshole. Shanda tries to shoot whats left inside of her ass on to her soles of her feet. Enjoy sexy feet admirers and check for this video in the Foot Fetish Video Collection.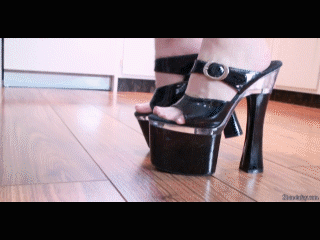 2014-06-27: New Video Added: Shandas Pegging Strapless
ShandaFay always does her pegging scenes with great class an open mind and an understanding to a mans needs! She has just come home from a night out with the girls! She is so horny after flirting with guys all night. So she decides to wake up the man in her bed waiting for her. Slowly she starts waking him up with her mouth and then introduces him to a new toy. A strapless strap on. It's time for some pegging fun and Shanda gives it to him like no other pegging video she has done...FemDom ShandaFay style! Go check it out in the Pegging Videos Collection!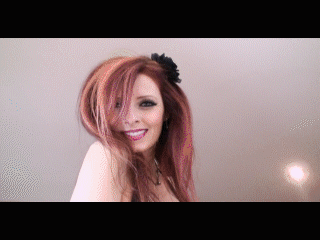 2014-06-24: New Video Added: Shanda in Camo
A lost video has come to surface! Shanda thought this video was lost but it seems like it has popped up out of no where! She thought the cameras hard drive deleted it. This video was outside of Banff and Shanda found a little secret place to get naughty. She is in camo supporting the VNA of course and just shows you a bit of the beauty out doors here in Canada! Then ShandaFay gets horny and plays with her pussy in hopes that some hiker is watching from somewhere stroking his cock! This video is located in the Outdoor Adventures Video Collection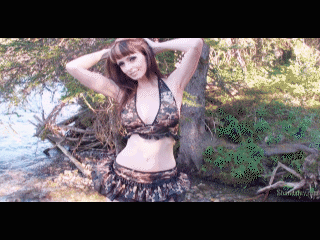 2014-06-24: New Gallery Added: Shandas Project Rides
Shanda is between her two rides that are both in need of some serious attention from her and with a lot of Nix's help of course. Before they get towed away she wanted to take some pictures with them. The Benz will be back in the summer but the Mustang will be a project over the year at the new shop. Check out this hot set of her just playing around at the shop with the grinder and posing sexy for her Members! This set is located in the Photos Area Outside Album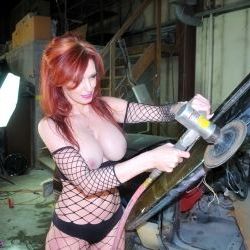 2014-06-13: New Video Added: Cock Sucking
Nix snuck the video camera in so Shanda took the opportunity to shoot one last video at the shop before closing the doors at this location. She is gonna give him something very memorable! Shanda takes the risk that at any moment a customer could walk right in but she likes that rush....so Shanda sucks his cock and licks balls till his load of cum squirts in her mouth on her face oh and on the camera! Nice shooting Nix! Next video Shanda does at the shop will be at the new location....she has started planning some great ideas with the mechanics hoist! Stay tuned. This video is located in the Outdoor Adventure Video Collection.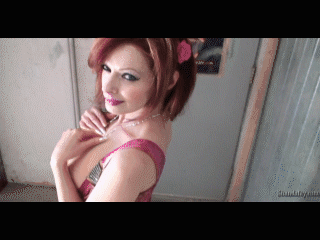 2014-06-07: New Video Added: Shop Grind
Some of you know that ShandaFay is part owner of an auto body shop. She has been in business for over 13years now but its time to move locations. The city is building a huge bridge a few blocks away and is capping off the street. She has been searching a long time for a new location and finally found it. So this video is one of the last that will be shot at the old location. Shanda does some grinding on her old 79 capri but then she get grinded from the body man! This video is located in the Outdoor Adventures Video Collection! Shanda will be breaking in the new shop with something hot very soon, stay tuned.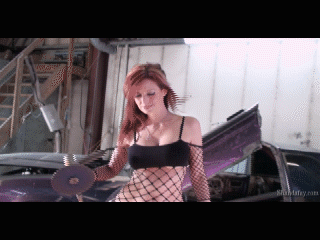 2014-05-24: New Video Added: One of those days
ShandaFay is having one of those...horny days! She is feeling like a dirty girl and wants to play with you if you play with her. She loves sucking cock first to get it nice and hard for which ever hole Shanda wants filled up! Tonight she wants some in every hole...what a dirty girl she is! Go check out this video in Shanda Anal Collection.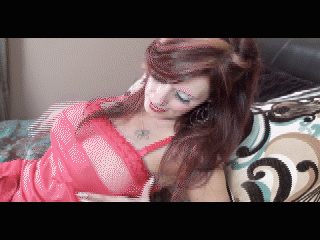 2014-05-15: New Video Added: Midnight Delight
It the Stanley Cup Playoffs and Shandas home team didn't make the cut but she is still watching the games and is rooting for Boston this year! She brought some treats home earlier and her friend has come over for some midnight delight sweets! Will it be donuts or will it be ShandaFays luscious wet inviting pussy? He slowly tastes her pussy of course then shoves his dick in so he can pull more of her juices out so he can lick it up again! Then Shanda decides to give him a real treat and sit on his big throbbing cock. Allowing him to just relax and let her slide up and down on him giving his cock the best treatment! Check it out guys in the Sex Video Collection.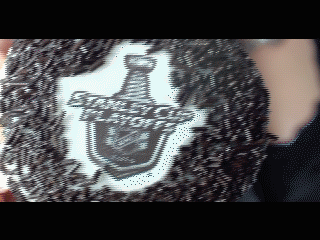 2014-05-05: New Gallery Added: Oil Fix
Here is the picture set of ShandaFay all lubed up for you...does this make you want to lube up something now? This set is a bit different then what she does normally. Its a black setting but with a bright light and a soft feel to the pictures. Make sure you watch the video that goes with this set. You can find these pictures in the Fetish Album. Now go stroke it!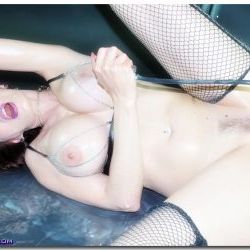 2014-04-28: New Video Added: My Hot Oil Fix
The video starts with a dark setting and Shanda doing a light dance to some music. Then ShandaFay heats things up by pouring body oil till she is dripping wet every where. Slip slidin around butt naked she really gets herself hot and lubed up for some masturbating with you. She grabs her big pump up toy that she can adjust to just about any size of cock she is desiring to fill up her tight pussy with and stretch it. Watch Shandas hole spill out a bunch of cum as you cum with her! This video is located in the Sex Video Collection.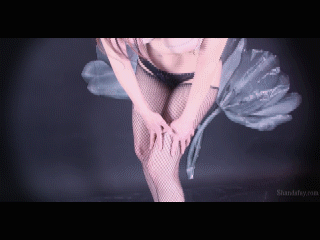 2014-04-15: New Video Added: Happy Ending Pegging
Its Happy Endings time again and Shanda is giving her client the " Full Treatment Massage " external and internal! She starts out meeting her client and telling him what his treatment will be on him. The video has been sped up through the deep muscle treatments and is entertaining to watch for a few mins. Then her client is in for a big surprise! Shanda gets dirty with her internal massage with her strap on. He gets the treatment of his life. Go enjoy this video in Shandas special area for pegging videos only!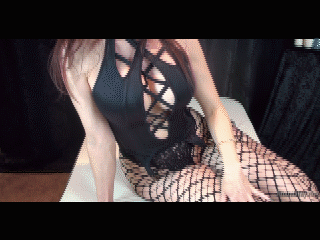 2014-04-08: New Video Added: Try This Spot
ShandaFay knows you wanna try all her sweet spots but in this new video she especially wants you to fuck her big boobies! She gets her camera man all lubed up and hard. Then she wraps her tits around his big cock and rubs like no other spot he's had his dick into! Her tits stroke every inch till he shoots his cream all over! Members this will be in the Blowjobs Handjobs Boobjobs Video Collection.


2014-04-01: New Video Added: Dirty Pin Up
Your dirty sexy modern pin up is getting it on with herself in this new update! Shanda is rocking her new look for this video and the lingerie she has wrapping her curves is so HOT! She gets undressed and jumps in the shower so she can play with the shower nozzle on her clit. After she warms up her pussy she pulls out a large glass toy which she then proceeds to fucks herself deep! Check out this HD in the Experimenting and Candid Video Collection, enjoy!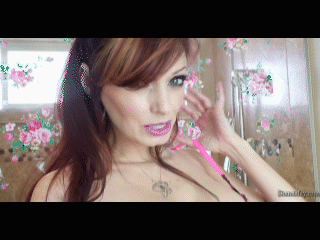 2014-03-24: New Video Added: For Hire
Everyone likes a little adventure in their life...a little something daring! Shanda is role playing in this hot new video. She is your hired in escort! Ready to suck you fuck you and let you do whatever you want to her juicy holes. Shanda is such a dirty girl go check out this video in the Anal Video Collection.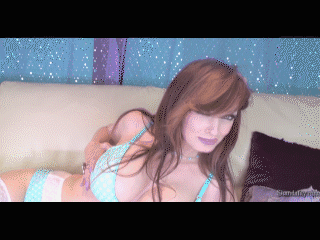 2014-03-18: New Video Added: Mirror Mirror
ShandaFay plays in the mirror for you! Teasing you and writing dirty words in lipstick on her mirror. Can you imagine being the one there filming her....she wants you too think about it while you watch her in this brand new very exclusive video you can only see here on her site. Shanda talks dirty about fucking her pussy and rides her toy. Go check out the action Member's in the Sex Video Collection Album!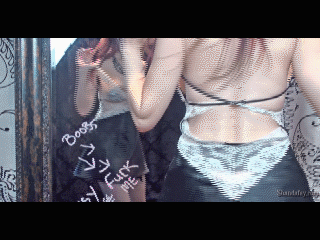 2014-03-08: New Video Added: ShandaFay Sucks it
You know how ShandaFay is such an attentive lover. In this brand new HD video she gives a blowjob to remember and swallows his hot load...after she plays with it in her mouth first. She loves the taste and feel of cum in her mouth. This video is located in the Blowjobs Handjobs and Boobjobs Video Collection.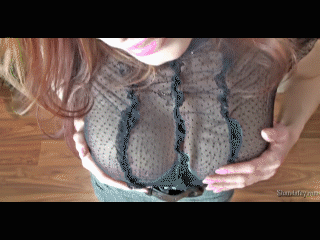 2014-02-27: New Video Added: Blow on Me
You know ShandaFay likes it when you blow your load on her too....right! She is laying in bed wearing some very sexy blinged out lingerie and pantyhose. Exposing her pussy through those nylons your cock gets harder for her. You know what comes next, Shanda rubs her clit and gets her pussy ready for some hard deep fucking! Go stroke your cock and enjoy this new HD video.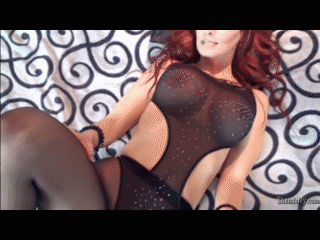 2014-02-13: New Video Added: Happy Valentines 2014
ShandaFay wants YOU to be her sweetheart Valentine Members...ALL of YOU! Its a special time of the year to show her thanks and appreciation for being such great luvrs! She is waiting for you dressed sexy. Feeling in the mood for some dirty fun she starts out with a big dildo in her juicy pussy. After she fills her hole Shanda wants more so she gets the cameraman to give her just that...his big fat cock right in her ass. Did he ever give her a gift....a memorable big hot load of cum. Members that enjoy cum spilling out of her asshole are gonna luv this video! ShandaFay wishes a Happy Valentines to the best men...her Members " Love you Guys, thank you so much for keeping me wet & horny ".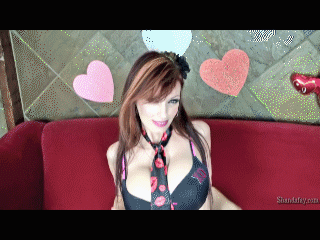 2014-02-04: New Video Added: Not Your Average Porn....something a bit kinkier!
Here is a brand new video for the kinky luvrs! ShandaFay has been know to be a dirty girl...to do some daring things on camera. Something so taboo but she continues to please those fans that enjoy her pegging vids! Sex can be so much more if you let it. Shanda enjoys touching her man sensually, sexually and open minded! This is for couples who want to try other things with each others bodies and g-spot areas! The video was slowed down at the cum shot to show that when you hit that g spot on a man how much more he can really cum. Shanda was shocked how big his load was on her. This video will be in the Pegging Video Collection and for those who only enjoy it! Pegging is not for everyone so Shanda has separated it for Members to make it easier to access what your looking for.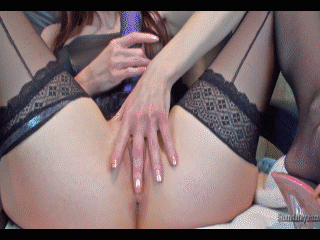 2014-01-28: New Video Added: Stroking Instructions...Chapter 1
Shanda has made many hand job videos but now she wants to instruct you on just how you should be doing right...her way! She gets called in to the bathroom where he is having a bath and has a big lonely hard on. This is where Shanda takes over and shows him how it's done. Just how to make every stroke enjoyable and long lasting. She makes him pay close attention as she gets closer right in the bath tub together. Go see what happens and stroke along to this new video series Shandas Stroking Instructions....chapter 1! Members if you have any ideas for the next chapters send Shanda an email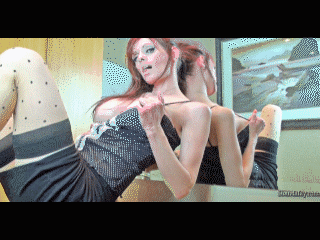 2014-01-21: New Gallery Added: Cum on Shanda
Its picture time and Shanda is dressed up sexy for you! She is so wet for some cock! Slowly she starts making his cock ready for her pussy by taking it deep in her mouth. She touches her pussy while his big cock is fucking her mouth. Her pussy is wet for some deep penetrating cock and hot cum spilling all over her! This set is in the Sexy Album so go and look at them and play with yourself...Shanda gives you permission!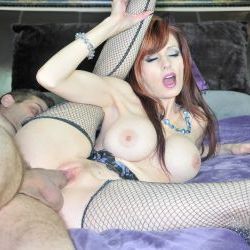 2014-01-13: New Video Added: Shanda and BDSM Chapter 2
Shanda plays a submissive role in this brand exclusive video you can only see here. He covers her eyes and straps her up so she no longer has any control. Then she gets fucked good and hard with a big black toy. He is enjoying doing things to her, it makes his cock even harder. With her collar and leash on he forces his big cock in her mouth swallowing it as deep as she can take it. Pleasuring him exactly how he wants it. Shanda loves being in this role she addicted now and wants more....Members your in store for many more chapters to this series. The video is in the Experimenting and Candid Vid Collection.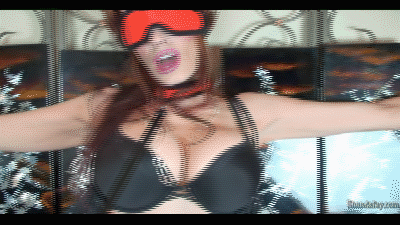 2014-01-11: New Bonus VNA Site For Members!
TrishaUptown.com just went live! A fan favorite on VNA Live, Trish becomes the 16th and newest VNA Girl! Her camshows are on monday nights, make sure you come and welcome her to the network! Click the pic to go straight into her massive member's area!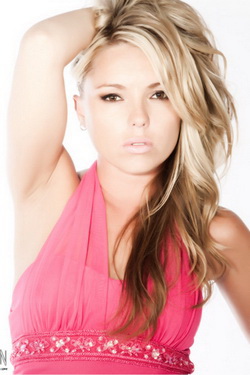 2014-01-05: New Video Added: Happy New Year 2014
Shanda would like to thank all her Members that joined her site in 2013! She is forever very grateful to you all for such an amazing year together. The major highlights of 2013 was of course going Adultcon. Meeting Vicky, the VNA babes, hanging out with real Members at the show. Plus a shoot with a VNA Cam Girl Monica Milf. All the memorable cam shows, photo shoots and making videos filled the year with great times to reflect back on. The new site design was a big process for many involved but it never would have been done without all the time and effort Vicky Vette put in to her site... Shanda says she is so thankful to Vicky and the VNA Network for absolutely everything they have done for over the past years! SO whats going to cum for 2014 YOU lots and Shanda is only going to keep get better...with comments, requests and support from the fans Shanda will just keep working harder to make you hard each time your in the mood for some sexy Shanda! This first video of 2014 Shanda wishes you all a Happy New Year! Guess what her very 1st video of the year will be about....hmmmm? Did someone say ANAL...oh yeah she is super horny to have her ASS stuffed full of cock and cum! Go check it out guys in the Anal Video Collection and enjoy!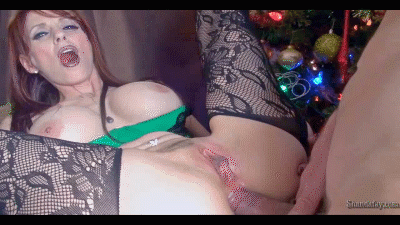 2013-12-25: New Video Added: 2013 Christmas Suck
Shanda wishes a special very Merry Christmas to all her past Members of Filthycuteonline.com and current Members of the brand new ShandaFay.com! Its been another great year of sex, keeping in touch with Members and meeting new ones Shanda says! Being naughty just comes naturally to her and sucking some cock is how she is spending her Christmas eve! Cheers to all.....we all know what Shanda is drinking. Happy Holiday and thank you for such great support from all the fans.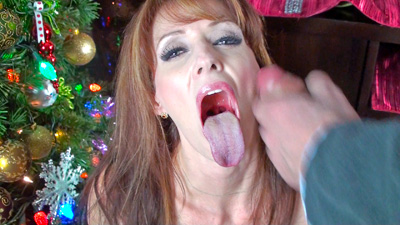 2013-12-19: New Video Added: Taboo Sex Show 2013 Footage
Here is some footage from the Taboo Show. Shanda gives you a bit of a tour around the show. The lights were very dim so we tried to get the best footage we could. The Taboo shows are across Canada and are becoming bigger each year attracting some stars...finally they realize how much SEX is loved here and we there is such a huge amount of fans waiting for more! Carmen Electra was here and Tori Black but we couldn't get near them. There were a few hundred fans waiting patiently inline for a photo op. Maybe next year we can get some of the VNA across the border! Shanda is hoping to make the next Taboo Show in Vancouver Jan 2014!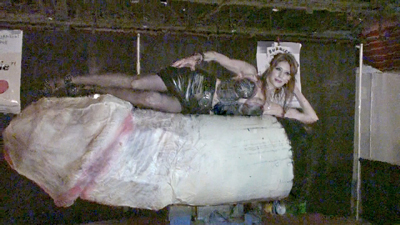 2013-12-07: New Gallery Added: Taboo Show 2013 Pics
It's that time of the year again the Taboo Sex Show and Shanda is down there checking out the show for you. The show was so big and packed we tried to get as much footage as we could. Shanda was dressed in latex and body painted corset. There were people taking pics of Shanda every where she went! They had so many different booths and performers it was an amazing show...the only thing missing was a VNA booth to really get the fans excited!